Opposition Effect, Poland
In this example, note the convergence of shadows toward the lower left portion of scene. The bright spot in the agricultural field marks the antisolar point, the ground position in direct alignment with the camera and sun. Photo location near Mlawa, Poland; date 10/98; &copy J.S. Aber.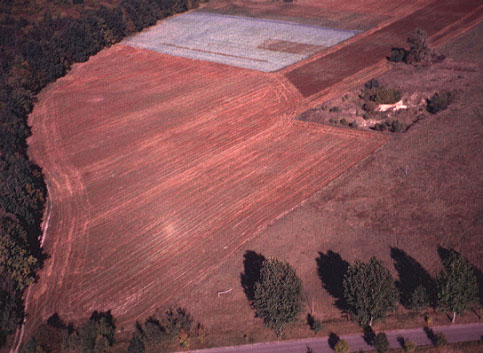 Return to KAP special lighting.