Ninnescah Tributary Basin
Low-oblique view toward north of small tributary basin in eastern portion of WSU natural history reservation. The Ninnescah River is located behind trees at top of view; the abandoned road to left divides the natural area roughly in half. Parts of the tributary basin are dammed to create small lake and marsh habitats. Notice the intricate meander scars visible to lower right. This terrain was the primary target for geomorphic field study based on KAP. Photo date 8/97; &copy J.S. Aber.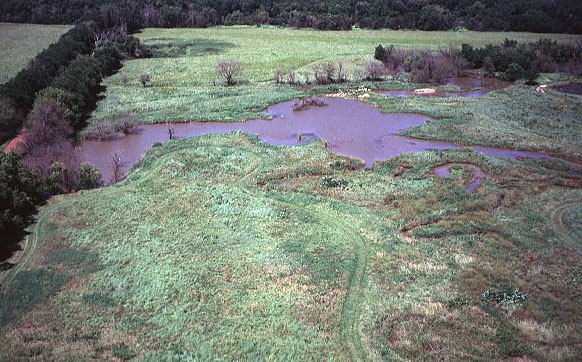 Return to Ninnescah project.