Overview of Ninnescah River and Research Station
WSU research station located adjacent to the Ninnescah River at the northwest corner of the natural history reservation. Low-oblique view toward the southwest; date 8/97, &copy J.S. Aber.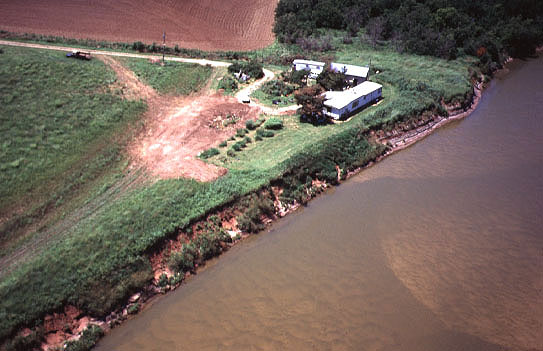 Low-oblique overview of the Ninnescah River. The channel is shallow and wide, and has a sand bed. Both emergent and submerged sand bars are visible through the relatively clean water--flow toward lower left corner. Research station is located on the far (left) side of the channel. Date 8/97; &copy J.S. Aber.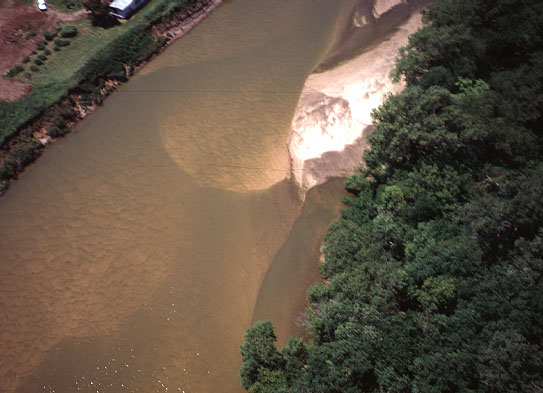 Return to Ninnescah project.