KAP Mosaic Images of Ninnescah Study Site
These vertical photographs were taken by ESU students during a geomorphogy field trip on 18 Oct. 1997. Individual photos have been resampled digitally into UTM grid and pasted together to form these mosaics (&copy J.S. Aber).
View over upstream portion of meandering channel system. Muddy water fills potholes on outside bends of meanders, most of which are located where channel curves sharply.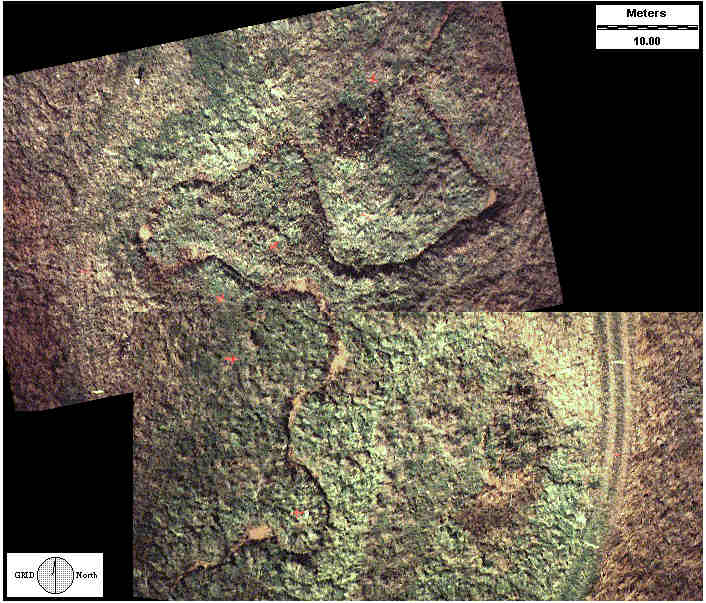 View over downstream portion of meandering channel system. Channels in upper center and left portions of view are parts of an abandoned drainage route. Active stream feeds into a small delta at upper right corner of view.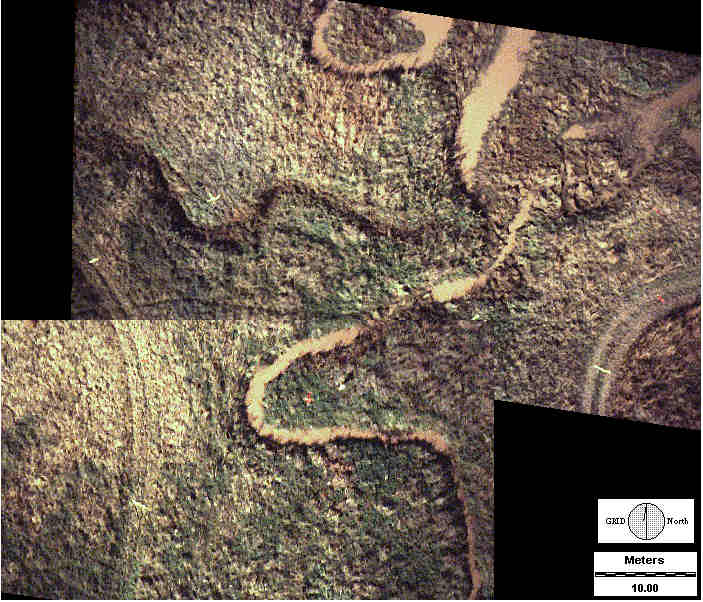 Return to Ninnescah project.