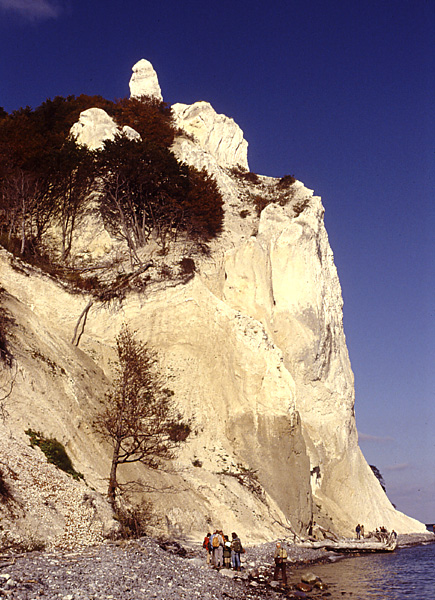 STRUCTURAL GEOLOGY EXERCISES
with Glaciotectonic Examples

TITLE IMAGE
Sommerspiret at Møns Klint, southeastern Denmark, is among the most famous glaciotectonic sites in the world. A displaced mass of chalk standing in vertical position as it appeared in 1986. The top spire stood >100 m high, but fell down in a later storm. Note also gray till at base of cliff section. The upper Cretaceous (Maastrichtian) chalk was upthrust from 20-40 m below sea level during late Pleistocene glaciation. Image © J.S. Aber.

Return to Structural Geology Exercises.