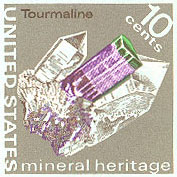 Procedures
History of Geology
James S. Aber
Course Outline
The course is divided into five sections as indicated below. For each section, students are expected to read appropriate materials—text books, webpage lectures, and handouts, as indicated in the course schedule. Handouts are provided in pdf format via FTP (not available).
Requirements
Extended abstract – Students shall select one geologist or geological institution from four of the five sections listed above and write/present a short report on that person or institution. Other scientists or institutions may be chosen upon approval of your instructor. The abstract should cover three aspects of the selected person or institution.

Biographical or organizational information.

Historical and cultural context.

Major contributions to geological science.

An extended abstract is a brief summary, typically 1-2 pages in length, including references and any illustrations. Extended abstracts should be sent via e-mail; rich text format (rtf) or pdf files are acceptable. Each abstract is 15% of grade (4 abstracts = 60% of total grade).

Team Project: Students will form into small teams (2-3 students each) to prepare an in-depth report on some aspect of history of geology involving an individual scientist, scientific institution, expedition, research project, or theoretical development. Topics should be selected upon consultation with your instructor. Presentations dealing primarily with theological interpretations of earth history are not acceptable.

Projects will be presented to the class toward the end of the semester and may be given in the form of traditional web pages or other web-based interactive formats such as Prezi, Animoto, Fotobabble and VoiceThread, or some combination of these methods (but not PowerPoint). Prezi has proven popular with some students. Project is worth 30% of total grade. On the importance of teamwork in the geosciences.

Instructions for creating student webpages.
Note: The project must be original and unique work created by the students' own effort. Project results, images, text or other components of the report may not be utilized for other earth science courses without prior consent of the instructor.

Class participation – All students are expected to contribute to the geohistory blog on a regular basis and to interact with the instructor by sending weekly questions or comments via e-mail concerning each lecture. Worth 10% of total grade.
Return to history of geology syllabus.
© J.S. Aber (2020).