GSA after Penrose
For its first 43 years, GSA was a relatively small but stable society. The single most important event since its founding occurred in 1931, when GSA inherited an endowment from the estate of R.A.F. Penrose, Jr. The actual inheritance to GSA was $3,884,684.42—nearly $4 million. At the time, GSA had $12,000 in the bank and a loaf of bread cost 5¢. Penrose had prepared carefully. All high-flying mining stocks were sold off during the roaring 20s, and most investments were put into tax-free municipal bonds and U.S. securities, plus sizable cash deposits in several banks. The inheritance was set up as an endowment, from which the interest could be used, but not the prinicipal.

In 1930, the GSA headquarters was two rooms furnished by Columbia University, New York City. Penrose had wanted GSA to have its own, permanent headquarters. This goal was not achieved until more than 40 years later. Meanwhile, GSA moved into a house on the Columbia campus in 1931. Later it was forced to move in 1963, and a building was purchased on east 46th Street. Four years later GSA moved again, and the building on 46th Street was sold to the Venezuelan U.N. Embassy. At this time, GSA moved west to Colorado, where a rental office was occupied in Boulder. Construction of a permanent GSA home was completed in 1972, at 3300 Penrose Place, Boulder, Colorado.

The author stands in front of the GSA
headquarters building in Boulder, CO.

Until 1948, GSA had only one category of membership, by election to fellowship. GSA had become increasingly elite. It did not participate in the petroleum geology boom. By the 1940s, the average age of fellows was 55, and the average age for new fellows was 40. In 1948, a "member" category was created for any professional geologist who volunteered to join, and a "student" category began in 1971. Membership grew dramatically and now is balanced between governmental, academic, and industrial sectors.

Meetings of the GSA have grown from six presentations in 1889 to several 1000 oral and poster presentations at the annual and regional meetings each year now. Meetings include general sessions, special symposia, poster presentations, theme sessions, business meetings, and field trips. Regional sections were established, beginning with the Cordilleran in 1901. Each section holds a regional spring meeting, and the annual international meeting takes place in the fall. GSA also hosts several subject-area divisions for basic and applied specialties.

GSA sections and divisions and associated societies.

GSA has become a major geological publisher, perhaps the greatest non-governmental geology publishing organization in the world. Its premier publications are the Bulletin and Geology. It also publishes a newsletter, map and charts series, books—memoirs and special papers, the Treatise on Invertebrate Paleontology, geologic time scale, and more. To commemorate its centennial in 1988, GSA produced an encyclopedic series on the Geology of North America and a Centennial Field Guide series.

Like all scientific publishing organizations, GSA faces a daunting task for dealing with the explosive increase in volume and expense of traditional (paper) publication. In 1979, a new publishing scheme was introduced for the Bulletin, in which short summaries were printed on paper as before, but long articles were published in mircofiche format. This attempt to deal with increased volume was received poorly by the membership and led to a "publications flap" in 1980. The traditional paper Bulletin was revived in 1981, and microfiche format was abandoned. Today, like many other professional science organizations, GSA offers electronic publications and online abstracts of articles from its publications.

GSA publications.

GSA awards many types of honors and medals. The Penrose Medal was established in 1925 and designed by Penrose himself, for distinguished achievement in the geological sciences. The Day Medal was endowed in 1948 by Arthur Day, for distinguished application of chemistry and physics to geology. Many other awards and medals have been established by various divisions for recognition of specialty and lifetime achievements.
Historical assessment
Penrose was an early example of an economic geologist, who specialized in evaluating and developing valuable ore deposits. He was able to apply scientific methods for mineral prospecting, which previously had been largely a hit-and-miss proposition. Although a competent geologist, Penrose was not exceptional as a scientist. He was, however, a shrewd investor who amassed a fortune. His endowment transformed an unremarkable, small scientific society into a world leader in geologic science. The Geological Society of America is without question among the largest and most productive geological organizations today. Its success mirrors the diverse and dynamic nature of geology as a key component in global environmental and resource issues that face modern society.

Related websites
Reference
Cross, W. and Penrose, R.A.F. Jr. 1895. Geology and mining industries of the Cripple Creek district, Colorado. Part I. General geology of the Cripple Creek district, Colorado by Whitman Cross. Part II. Mining geology of the Cripple Creek district, Colorado by R.A.F. Penrose, Jr. Sixteenth annual report of the Survey (USGS), 1894-95, Washington, U.S. Gov't. Printing Office, 209 p.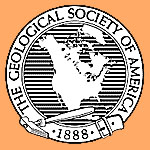 Return to history of geology syllabus or schedule.
© J.S. Aber (2017).