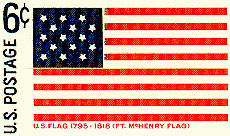 References for Lewis and Clark
Bicentennial Space-Age Atlas
Ambrose, S.E. 1996. Undaunted courage: Meriwether Lewis, Thomas Jefferson, and the opening of the American West. Touchstone, New York. 521 p.

Ambrose, S.E. and Abell, S. 1998. Lewis & Clark voyage of discovery. National Geographic Society, 255 p.

Bergon, F. (ed.) 1989. The journals of Lewis & Clark. Penguin Books, New York. 505 p.

Dippie, B.W., Heyman, T.T., Mulvey, C. and Troccoli, J.C. 2002. George Catlin and his Indian gallery. Edited by Gurney, G. and Heyman, T.T. Smithsonian American Museum of Art, W.W. Norton & Co. 294 p.

Fanselow, J. 1994. Traveling the Lewis & Clark Trail. Falcon, Helena, Montana. 266 p.

Fifer, B., Soderberg, V. and Mussulman, J. 1998. Along the trail with Lewis and Clark. Montana Magazine, Great Falls, Montana, 206 p.

Gillespie, M. 2000. Wild river, wooden boats: True stories of steamboating and the Missouri River. Heritage Press, Stoddard, Wisconsin, 147 p.

Hoffhaus, C.E. 1984. Chez les Canses: Three centuries at Kawsmouth, the French foundations of metropolitan Kansas City. Lowell Press, Kansas City. 208 p.

Lulla, K. and Helfert, M. 1991. Smoke palls induced by Kuwaiti oilfield fires mapped from space shuttle imagery. Geocarto International 6/2:71-80.

Lulla, K., Helfert, M., Evans, C., Wilkinson, M.J., Pitts, D. and Amsbury, D. 1993. Global geologic applications of space shuttle Earth observations photography database. Photogrammetric Engineering and Remote Sensing 59:1225-1231.

Lulla, K. and Holland, S.D. 1993. NASA electronic still camera (ESC) system used to image the Kamchatka volcanoes from the space shuttle. International Journal Remote Sensing 14:2745-2746.

Montgomery, M.R. 2000. Jefferson and the gun-men: How the West was almost lost. Crown Publishers, New York, 333 p.

Peters, A.K. 1996. Seven trails west. Abbeville Press, New York, 252 p.

Ronda, J.P. 1984. Lewis and Clark among the Indians. University of Nebraska Press, Lincoln. 310 p.

Wilmarth, V.R. et al. 1977. Skylab explores the Earth. NASA Special Publication 380, 517 p.
---

Return to Lewis and Clark bicentennial space-age atlas.