Aerial View of Rome, Italy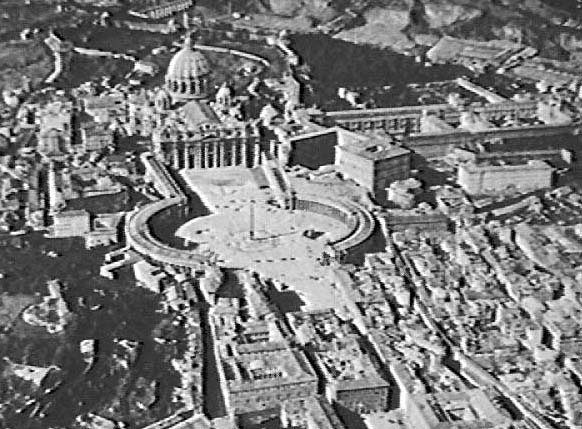 Low-oblique aerial photograph shows St. Peters Cathedral in this late 19th or early 20th century view. The photograph was presumably taken from either a kite or balloon. This photo is part of the lantern-slide collection at Emporia State University, Kansas.

Return to Great Plains KAP homepage.